Salary:
UoP: up to 18 000 PLN brutto.
B2B: up to 21 000 PLN netto.
We invite you to the company where you can work on projects in the fields of Healthcare, Automotive, Fintech, E-commerce, cryptocurrency, Facility Management etc. The choice of a project depends both on candidate's preferences and the results of an interview.
Requirements:
Extensive experience in developing native Android apps (4+ years).
Strong Java / Kotlin experience.
Strong Android SDK experience.
Excellent knowledge of SOLID and component design patterns.
Familiarity with App Quality Guidelines.
Experience with Dagger 2 (Toothpick, etc), RxJava 2, Retrofit + okHttp, Firebase Apps (GCM, Remote config, Analytics and so on).
Android Jetpack (Android architecture components, Camera X, Animation).
Unit testing.
Proficient understanding of code versioning tools and continues integrations.
Excellent understanding of computer fundamentals, data structures, algorithms, architecture patterns (MVP, MVVI, etc.).
Familiarity with Instrumental testing, including UI testing: Native Android Tools, Espresso (Kakao, Kaspreso, Mockito, etc).
Familiarity with location services.
Familiarity with Material Design Guidelines.
Familiarity with profiling tools.
Familiarity with MVI architecture pattern.
Level of English A2+.
Will be a plus:
B.S. or advanced degree in Computer Science.
An app live in the Google Play app store.
Experience with Android TV и AOSP development.
Familiarity with video recording, playback, video upload.
Familiarity with Bluetooth (BLE & 2.0).
Strong communication and collaboration skills.
Excellent problem-solving capabilities.
We provide:
Modern A-class office in a vibrant city center (Twarda,18). Ability to work 100% remotely/from the office/choose a hybrid type.
Flexible working hours.
Flat structure.
Mentor support.
Corporate library.
In-house trainings.
International projects.
Knowledge sharing.
Free coffee & snacks.
Family Picnics.
Charity events.
Benefits:
Sport subscription (Multisport Classic).
Psychological help compensation.
4 Sick Days a year.
Training budget.
Private healthcare (LuxMed Silver).
Mental Health Support compensation.
Language courses.
Employee referral program.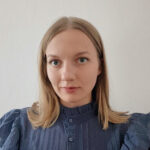 Anastasiya Maroz