Salary:
UOP: 10 000 – 16 000 PLN brutto.
B2B: 12 000 – 20 000 PLN netto.
We are looking for a middle Data Analyst (Product Analyst) to join our rapidly growing team.
Our project is a platform for facilitation and management in big and huge companies. Apple, Levi's, Nike, H&M, Columbia, Gucci, Swarovski, Walmart, Lego, Adidas, Aldi and 250+ more brands are using our platform.
You'll get a stable work at a great complicated project which is constantly developing and launching new clients. We are proud of our great professionals aimed for results you'll be able to work with and learn from, and of our effective established processes.
Working hours will be from 11 am till 19 pm.
Requirements:
3 years of experience with product analytics & data.
Experience visualizing data for product and/or business teams.
Experience with SQL querying.
Experience with analytics / BI solutions – Looker is a plus.
Experience with product usage analytics – GainsightPX and Google Analytics is a plus.
Experience with reporting in CRM solutions – Salesforce is a plus.
Strong written and verbal communication skills.
Excellent multitasking and problem-solving abilities.
Exceptional time-management skills.
Responsibilities:
Develop & maintain a centralized repository of data representing usage for various product modules & features.
Collate data from many sources including application databases, reporting/BI solutions, product analytics, CRMs and more.
Create and maintain tagging and reporting for product usage in product analytics solution.
Compile data, ad-hoc and in a timely manner for the use in strategic decisions.
Working with legal and finance to identify revenue related to products and features.
We provide:
Modern A-class office in a vibrant city center (Twarda 18). Ability to work 100% remotely/from the office/choose a hybrid type.
Flexible working hours.
Flat structure.
Mentor support.
Corporate library.
In-house trainings.
International projects.
Knowledge sharing.
Free coffee & snacks.
Family Picnics.
Charity events.
Benefits:
Sport subscription (Multisport Classic).
Psychological help compensation.
4 Sick Days a year.
Training budget.
Private healthcare (LuxMed Silver).
Mental Health Support compensation.
Language courses.
Employee referral program.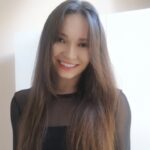 Aleksandra Sujczyńska