Salary:
UoP: up to 9 200 PLN brutto.
B2B: up to 11 000 PLN netto.
We invite you to the company where you can work on projects in the fields of Fintech, Healthcare, Social Networking, Logisctic, Sports and betting, Resource management and other. The choice of a project depends both on candidate's preferences and the results of an interview.
Requirements:
2+ years' experience in technical writing.
Proven working experience in technical writing.
Excellent knowledge of English.
Ability to deliver high-quality documentation.
Experience in screenshot processing and creating simple graphics.
Knowledge of industry-common style guides and references.
Good interviewing and communication skills.
Ability to collect, analyze, and structure significant amounts of information.
Excellent analytical skills, attention to detail, and critical thinking.
Strong ability to quickly grasp complex technical concepts and translate even chaotic input into well-structured docs.
Nice to have:
Experience in describing APIs, writing developer guides, and supporting developer portals.
Familiarity with Confluence and JIRA.
Basic knowledge of HTML, CSS, and JS.
Command of any lightweight markup language and static site generator.
Responsibilities:
Communicate with SMEs to obtain in-depth project understanding and collect the required information.
Analyze, structure, document, and visualize vast amounts of data.
Create and update different types of technical documentation. That includes developer, admin, and user guides, API references, conceptual and news articles, etc.
Support and enhance our client's developer portal. You'll be creating concise and user-friendly content, developing graphics, releasing the portal, and adding more features to it.
Proofread and edit internally created content.
Develop and support glossaries, content style guides, and project documentation.
Help with writing and editing release notes (rarely).
We provide:
Modern A-class office in a vibrant city center (Twarda,18). Ability to work 100% remotely/from the office/choose a hybrid type.
Flexible working hours.
Flat structure.
Mentor support.
Corporate library.
In-house trainings.
International projects.
Knowledge sharing.
Free coffee & snacks.
Family Picnics.
Charity events.
Benefits:
Sport subscription (Multisport Classic).
Psychological help compensation.
4 Sick Days a year.
Training budget.
Private healthcare (LuxMed Silver).
Mental Health Support compensation.
Language courses.
Employee referral program.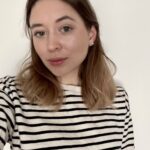 Aneta Kot