Salary:
UOP: 8 000 – 12 500 PLN brutto.
B2B: 10 000 – 15 000 PLN netto.
We are looking for an experienced Project Manager to join our high performing team. The Implementation Project Manager is responsible for managing the overall implementation of software product for new customers, working with clients to ensure a smooth and thorough adoption of the product to meet their specific business needs. You will provide guidance and direction on the use of the product, facilitating and coordinating all activity necessary to move from idea to project kick-off and delivery. This position requires an experienced professional who has the desire to be part of a fast moving highly skilled team.
Requirements:
Bachelor's Degree or equivalent work experience.
3+ years experience in enterprise software implementations/deployments (CRM or similar software).
Demonstrated understanding and adherence to project management methodologies.
Demonstrated understanding of the full implementation life cycle for enterprise software, and experience in managing each implementation phase.
Ability to troubleshoot and resolve client issues independently and escalate when required.
Excellent English and Polish verbal and written communication skills.
Excellent attention to detail & organization skills, with the ability to manage multiple projects & budgets concurrently.
Willingness and ability to travel cross Poland and Europe up to 30% of the time.
Preferred Skills & Experience:
Experience with HTML, JavaScript, CSS. Knowledge of SQL is a plus but not required.
Software training experience is a plus but not required.
Key Areas of Responsibility:
Act as a generalist, demonstrating a thorough understanding of the functionality and configuration of the product in order to guide clients through all stages of the implementation process.
Review customer current business processes and success criteria, and make recommendations on design of how system will function.
Engage with customers to gather and document business requirements to create detailed project plans specific to the customer's business requirements, budget, and timelines.
Manage full-cycle implementation process of the product for new clients, manage timelines and priorities.
Maintain internal and client-facing documents that indicate current project status and roles/responsibilities of stakeholders.
Schedule and run implementation meetings consisting of internal and external stakeholders.
Manage customer and internal resources to drive toward project milestones and overall project execution.
Participate in cross-functional teams, acting as an advocate for the user, to ensure customer needs are met.
Build trust in a cross-functional team, provide leadership to project team, and foster a collaborative team environment.
Manage multiple projects, at different points of completion and with different due dates.
Communicate functionality and technical concepts to non-technical/technical users alike at all levels of an organization.
Provide trainings directly to customer on the product usage.
Provide end-to-end support to client during implementation process, including client specific configuration recommendations.
Identify and solve complex process and technology-related problems during the rollout process, working with cross functional team members to gather details of reported issues and bring to a quick resolution.
We provide:
Modern A-class office in a vibrant city center (Twarda,18). Ability to work remotely/from the office/choose a hybrid type.
Flexible working hours.
Flat structure.
Mentor support.
Corporate library.
In-house trainings.
International projects.
Knowledge sharing.
Free coffee & snacks.
Family Picnics.
Charity events.
Benefits:
Sport subscription (Multisport Classic).
Psychological help compensation.
4 Sick Days a year.
Training budget.
Private healthcare (LuxMed Silver).
Mental Health Support compensation.
Language courses.
Employee referral program.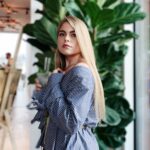 Daria Davydova