Founded in 2008, Solbeg provides premium quality IT services to customers across the globe. With extensive technological expertise and wide experience across industries, we develop high-end solutions, helping companies optimize business processes, boost performance, and thereby achieve strategic goals.
We pride ourselves in offering the best and most comprehensive horse racing handicapping software and data available anywhere. To grow in our offerings we're in search of a full stack developer who can assist with the multidisciplinary nature of the software suite. An ideal candidate will have a keen insight into and experience with developing, bug fixing, and troubleshooting complex programs written in PHP and JavaScript on Linux Apache servers, using a MySQL database. In addition, they should have a proven ability to execute the full life-cycle of product production – from conception to release of data reporting/analytics or related SAAS. Time shift till 5pm EST.
Salary:
UoP: 10000-15000 PLN brutto.
B2B: 12000-18000 PLN netto.
Requirements:
4+ years of experience as a LAMP Stack Developer.
Proficiency in Linux, Apache, MySQL, and PHP.
Understanding of front-end technologies (JavaScript, HTML5, CSS3).
Understanding accessibility and security compliance.
Understanding fundamental design principles behind a scalable application.
Additional/Preferred Qualifications:
Experience with statistics, mathematics, finance.
Statistical software experience.
Parimutuel wagering, horse racing experience.
Linux tools.
Key Responsibilities:
Develop, maintain, and upgrade web applications using LAMP stack.
Ensure PHP functionality, security, and scalability.
Manage the complete software development process.
Integrate multiple data sources and databases.
Utilize Git for code versioning.
We provide:
Modern Class A office in a dynamic downtown location (Twarda, 18).
Flexible Schedule.
Training and development.
Mentor support.
Corporate library.
International projects.
Language courses: Polish, English.
Corporate events.
Team building.
Gifts.
Family picnics.
Charity events.
Great place to work.
Benefits:
Private healthcare (LuxMed Silver).
Sport subscription (Multisport Classic).
4 Sick Days a year, extra days off for special events.
Payments on birthday and special occasions.
Employee referral program.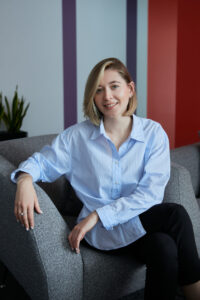 Aneta Kot