Salary:
UoP: 4 000 – 6 000 PLN brutto.
B2B: 5 000 – 8 000 PLN netto.
Our project:
It project is a platform for facilitation and management in big and huge companies. Apple, Levi's, Nike, H&M, Columbia, Gucci, Swarovski, Walmart, Lego, Adidas, Aldi, Biedronka and 500+ more brands are using our platform. There are 100+ people who work on this project. Everybody works in a team of only around 10 people (6-8 Developers, 2-3 QA, Team lead) having its own area of responsibility in the project.
Requirements:
Level of English: Upper Intermediate (both written and oral) / Advanced or Fluent.
Advanced Computer user.
Desire to learn and help others.
Good Communication skills.
Will be a plus:
Previous experience as IT technical support specialist or QA.
SQL knowledge.
Skills:
Good understanding of how software and operating systems work.
Up-to-date technical knowledge.
Excellent listening and questioning skills, combined with the ability to interact with clients to establish what the problem is and explain the solution.
Establishing a good working relationship with customers and other professionals, such as software developers;
Good analytical and problem solving skills.
The ability to think logically and attention to details.
The ability to prioritize your workload.
Responsibilities:
Providing support to end-users, including procedural documentation and relevant reports.
Troubleshooting current issues and providing work arounds to end-users.
Providing guidance on how to set up an application or resolve set up issues.
Reporting bugs to developers.
Investigating application logs.
Supporting the roll-out of new features.
Verifying bug fixes or new features after release.
We provide:
Modern A-class office in a vibrant city center (Twarda,18). Ability to work 100% remotely/from the office/choose a hybrid type.
Flexible working hours.
Flat structure.
Mentor support.
Corporate library.
In-house trainings.
International projects.
Knowledge sharing.
Free coffee & snacks.
Family Picnics.
Charity events.
Benefits:
Sport subscription (Multisport Classic).
Psychological help compensation.
4 Sick Days a year.
Training budget.
Private healthcare (LuxMed Silver).
Mental Health Support compensation.
Language courses.
Employee referral program.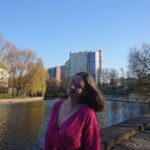 Anastasia Melnikova