Salary:
UoP: 17 000 – 23 000 PLN brutto.
B2B: 19 000 – 25 000 PLN netto.
Our project:
Ready to take a different path? Passionate about Technology? Love horse racing? Eager to work in a rapidly growing industry? Fascinated by the world of gambling and casinos? If you answered YES to any of these questions, than this project is for you! Our client is a global group of Technology, service, and wagering companies that provides B2B and B2C wagering and betting infrastructure for the horse racing and casino industries.
Requirements:
Bachelor's degree in a related field.
Minimum of 5 years of experience in QA.
Demonstrated and proficient ability to write code.
Demonstrated ability and experience developing and debugging automated tests using Jest, Playwright and Puppeteer.
Demonstrated ability and experience developing or implementing automated testing frameworks for React projects.
Demonstrated ability and experience testing (APIs) in a 'headless' fashion.
Effective, consistent and impeccable communication (verbal and written).
Ability to work productively in an Agile development process.
Exhibits a "test to break" mentality as usability, security, stability and compatibility are guiding principles for the Development Front-End team.
Strong knowledge of software QA methodologies, tools and processes.
Demonstrated knowledge and experience with white/clear/black box testing.
Demonstrated skills sets and experience in writing clear, concise and comprehensive test plans and test cases.
Proven work experience in software QA, specifically automated test development for mobile and web end points.
Self-starter, self-motivator, detail-oriented (unrelenting attention), highly organized. Motivated to excel, competitive in nature and does not confuse "efforts" with "results"; Maintains patience during testing processes.
Possesses a positive, collaborative and forward-thinking attitude in general and to improve the status quo via quality standards.
Must be able to work effectively and efficiently in a fast paced environment including stressful situations.
Individual must be open to learn about and understand 'niche' industry.
Demonstrates and maintains flexibility and adapts to changes within industry and company.
Fluent English – spoken and written.
Preferred Experience and/or Education:
Experience with mobile device testing.
Experience with Appium, Robotium, XCUITest, Google Firebase Test Lab, or other mobile testing frameworks/paradigms.
Experience testing web application front ends/websites; web design experience a large plus.
Experience with automation paradigms for web applications (Selenium, Cucumber, Typescript, WATIR, or similar).
Experience with compliance testing on front ends (508, WCAG 2.0, or similar).
Experience with UI/UX testing/vetting; a background in design is a plus.
Experience with distributed source control (Git, Mercurial, or similar).
Experience using Atlassian stack (Jira/Confluence).
Experience managing "lots" of test hardware/devices, including SauceLabs.
Game industry experience a large plus.
We provide:
Modern A-class office in a vibrant city center (Twarda,18). Ability to work 100% remotely/from the office/choose a hybrid type.
Flexible working hours.
Flat structure.
Mentor support.
Corporate library.
In-house trainings.
International projects.
Knowledge sharing.
Free coffee & snacks.
Family Picnics.
Charity events.
Benefits:
Sport subscription (Multisport Classic).
Psychological help compensation.
4 Sick Days a year.
Training budget.
Private healthcare (LuxMed Silver).
Mental Health Support compensation.
Language courses.
Employee referral program.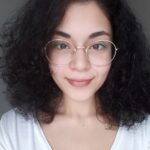 Sherine Thuwan