Salary:
UoP: up to 10 000 PLN brutto.
B2B: up to 12 000 PLN netto.
We invite you to the company where you can work on projects in the fields of Healthcare, Automotive, Fintech, E-commerce, cryptocurrency, Facility Management etc. The choice of a project depends both on the candidate's preferences and the results of an interview.
Requirements:
Extensive knowledge and experience in building complex, scalable, cross-browser and responsive WordPress websites.
Solid knowledge and experience in PHP.
Thorough understanding of JavaScript, HTML, CSS and related development techniques (e.g. DOM, BEM, SASS/LESS).
Experience with common front-end dev tools such as webpack, gulp, npm, etc.
Experience of integration with various services.
Familiarity with RESTful APIs.
Experience with Docker.
Familiarity with code versioning tools such as Git.
Good communication skills with the ability to interact effectively with designers, web developers, product managers and other team member.
English (at least B1+).
Will be a plus:
Experience in React, its core principles and workflows (e.g. Flux or Redux).
Experience with Next.js.
Experience with TypeScript.
Basic understanding of CI/CD processes.
Basic knowledge of SEO. Ability to assist in optimizing websites for better search rankings, and user engagement and retention.
Knowledge of Shopify.
Responsibilities:
Creation of new complex sites and revision of existing ones.
Creation of plugins for WordPress.
Optimizing loading speed.
Translate designs into functional web interfaces.
Ensure cross-browser, cross-platform, and cross-device compatibility of WP websites.
Closely collaborate with designers, web developers, product managers, and other team members.
Project estimation, mentoring.
Stay current on industry tools and trends; continually learn and implement new technical skills.
We provide:
Modern A-class office in a vibrant city center (Twarda,18). Ability to work 100% remotely/from the office/choose a hybrid type.
Flexible working hours.
Flat structure.
Mentor support.
Corporate library.
In-house trainings.
International projects.
Knowledge sharing.
Free coffee & snacks.
Family Picnics.
Charity events.
Benefits:
Sport subscription (Multisport Classic).
Psychological help compensation.
4 Sick Days a year.
Training budget.
Private healthcare (LuxMed Silver).
Mental Health Support compensation.
Language courses.
Employee referral program.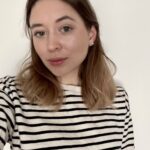 Aneta Kot