Technical Writer
Każde miasto
Salary:
UoP: up to 9 200 PLN brutto.
B2B: up to 11 000 PLN netto.
We invite you to the company where you can work on projects in the fields of Fintech, Healthcare, Social Networking, Logisctic, Sports and betting, Resource management and other. The choice of a project depends both on candidate's preferences and the results of an interview.
Requirements:
2+ years' experience in technical writing.
Proven working experience in technical writing.
Excellent knowledge of English.
Ability to deliver high-quality documentation.
Experience in screenshot processing and creating simple graphics.
Knowledge of industry-common style guides and references.
Good interviewing and communication skills.
Ability to collect, analyze, and structure significant amounts of information.
Excellent analytical skills, attention to detail, and critical thinking.
Strong ability to quickly grasp complex technical concepts and translate even chaotic input into well-structured docs.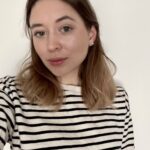 Aneta Kot