Founded in 2008, Solbeg provides premium quality IT services to customers across the globe. With extensive technological expertise and wide experience across industries, we develop high-end solutions, helping companies optimize business processes, boost performance, and thereby achieve strategic goals.

Project is an integrated and secure mobile accessible platform for developing, accessing and sharing information and knowledge on project's work-in-progress prior to publication. It contains all project official documents, information and documents related to official meetings as well as access to policy communities for easier collaboration with peers.
Project is a free service for authorized users and complements the public information available on the project website. It is accessible on any device including smart phones and tablets.
Salary:
UoP: 12 000-18 000 PLN brutto.
B2B: 14 000-21 500 PLN netto.
Requirements:
Java: 5+ years of experience.
JS: 2+ years experience.
Deep knowledge of Java Сore and Spring Framework.
Experience in integrative apps development.
Experience with Git Version Control Systems.
Knowledge of Software Engineering Process.
Experience in tests writing (unit and integration).
Knowledge and experience in SQL.
Intermediate spoken and written English level.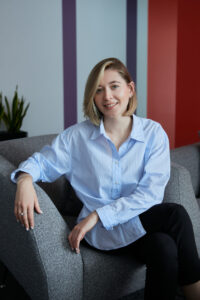 Aneta Kot